I. Do.
Ideas.
Hi
I believe that everything is possible, I believe in problem-solving. The way I reach your goal is by making your products well designed and simple to use. Which leads to the best tailor-made solution for you.
Hi
I believe that everything is possible, I believe in problem-solving.
The way I reach your goal is by making your products well designed and simple to use.
Which leads to the best tailor-made solution for you.
Scroll down to see selected and special projects
From idea to MVP

Lead the development of the company
naturopedia
Naturopedia is an interactive encyclopedia that aims to concentrate in one place all the knowledge needed for therapists, students or those interested in natural medicine. The system contains indexes of treatment of the various pathologies, herbal monographs and nutritional supplements, rich and detailed, based on all the professional literature on the subject and thousands of studies. The system is open to paying subscribers only.
Title

CTO (hands-on)

Responsibility

All technological aspects

Interfaces

Herbal Encyclopedia

Pathology Encyclopedia

Supplement Encyclopedia

Reference Generator

Technology

ASP.Net MVC, ASP Classic

JavaScript, jQuery, HTML5, CSS3
MakeSense
MakeSense has developed innovative, smart and secure website accessibility solution. By installing a single line of code on a website, the site automatically meets with WCAG 2.1 standard. MakeSense embedded this solution across a wide range of websites and customers, from static portfolio websites to big portals contains dynamic pages, from SOHO customers to Enterprise customers.

Title

Founder, former CEO, former CTO

Responsibility

All business aspects

A-team

The best developers team

Remarks

A very large amount of Pre-sales, POC's

Patents provisionals, Professional services

Logo design, Stationery, UX/UI design

Chrome plug-in, Licensing management

SaaS and On-prem services
nanolōck
Nanolock Security provides "Cloud-to-Flash" security and management solution for IoT (Internet of Things) and connected devices. Its end-to-end solution secures the entire chain of IoT system vulnerability, from deeply embedded endpoints to the cloud and up into the enterprise management layer.

Title

UX/UI Leader, Front-end Developer

Branding

Identity, Stationery, Marketing & HR materials

Interfaces

IoT Management System

Analytics

Camera & Smart meter View

Demos

Technology

.Net MVC, .Net Core

JavaScript, jQuery, Kendo Ui, HTML5, CSS3
SignifiKa
SignifiKa provides a complete plug and play solution for mobile application accessibility. Full support for hybrid and native applications on IOS and Android platforms. A state of the art technology that requires minimal development effort and integration. Simple to use, simple to implement, simple to stay updated. WCAG compliance, Section 508 compliance, European Accessibility Act compliance, W3C compliance.

Title

Product Manager, Accessibility Consultant

Platforms

Android, IOS (native & hybrid)

Compliance

WCAG 2.1 AA level standard

USA Section 508

European Accessibility Act

Technology

IOS SDK, Android SDK, PWA, Hybrid

Ionic, Cordova

Html5, JavaScript, jQuery, .Net MVC
Sensible
Sensible Medical has developed a wearable thoracic fluid status monitor for non-invasive measurement and monitoring of lung fluid, for patients with fluid management problems. Sensible Medical also developed a portal for remote patient management which enables easy access to patients data. The portal provides the healthcare professional with a clear graphical view of patients measurement results and a patient list dashboard.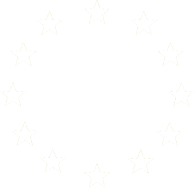 Scope of work

Front-end Development

Goal

Create and maintenance Sensicloud

management system

Interfaces

Medical Center

Doctors

Patients

Technology

ASP.NET MVC

JavaScript, jQuery, Kendo UI, HTML5, CSS3
Cimagine
Cimagine developed true marketless AR (Augmented Reality) technology that allows users to virtually place 3D object (such as furnitures) they want to purchase in the space of their home, on their built-in smart phone camera. Once placing the object, one can adjust many parameters such as position, size, color and material.

Scope of work

Web Service Development

Goal

Provide a SaaS solution to retailers that can

support large amount of end users

Requirements

Security, Scalability, Redundancy, Error Handling

Technology

ASP.NET MVC – Web API

Microsoft SQL Server

AWS
winkapp
Winkapp develops a mobile application which links printed content to digital content. Its technology enables the use of multiple links in a printed paper to link to an external content. It serves publishers, advertisers, and users.

Scope of work

Front-end Development

Goal

Create the management system

Interfaces

Notation & Link Generator

Publishers

Analytics

Technology

ASP.NET MVC

JavaScript, jQuery, HTML5, CSS3
Cancelon
Cancelon is a worldwide marketplace where users can buy and sell unneeded hotel reservations. Travelers who are unable to use their reservations for any reason but can't cancel due to the lodging provider's policies can cut their losses by selling their reservations on Cancelon.
Scope of work

Full Stack Development

Goal

Create the Booking Platform

Interfaces

Booking Hotel

Sell Hotel reservations

Hotels Management

Orders Management

Content Management

Technology

ASP.NET MVC, JavaScript, jQuery, HTML5, CSS3
dvtel
dvtel develops and distributes integrated video management system (VMS) software, advanced video analytics software, visible and thermal security cameras, and related servers and encoders.

Scope of work

Front-end Development

Goal

UX/UI improvement on camera interface

Interfaces

Camera View

Camera Configuration

Technology

JavaScript, HTML5, CSS3
SCR
SCR provides advanced cow monitoring systems designed to collect and analyze critical data points, from activity to rumination, for every individual cow. These systems successfully deliver the heat, health and nutrition insights farmers need, when they need them. A world-leading provider of dairy cattle management & monitoring systems.

Scope of work

Front-end Development

Goal

UX/UI Improvement in Priority ERP

Interfaces

Shipments

Inventory

Customers

Install Base

Technology

JavaScript, HTML5, CSS3